WSRC-MS-2000-00199
The Melt-Dilute Disposition Option for 233U
Thad M. Adams, Harold B. Peacock, Jr., and Robert L. Sindelar
Westinghouse Savannah River Company
Aiken, SC 29808
This document was prepared in conjunction with work accomplished under Contract No. DE-AC09-96SR18500 with the U.S. Department of Energy.
DISCLAIMER
This report was prepared as an account of work sponsored by an agency of the United States Government. Neither the United States Government nor any agency thereof, nor any of their employees, makes any warranty, express or implied, or assumes any legal liability or responsibility for the accuracy, completeness, or usefulness of any information, apparatus, product or process disclosed, or represents that its use would not infringe privately owned rights. Reference herein to any specific commercial product, process or service by trade name, trademark, manufacturer, or otherwise does not necessarily constitute or imply its endorsement, recommendation, or favoring by the United States Government or any agency thereof. The views and opinions of authors expressed herein do not necessarily state or reflect those of the United States Government or any agency thereof.
This report has been reproduced directly from the best available copy.
Available for sale to the public, in paper, from: U.S. Department of Commerce, National Technical Information Service, 5285 Port Royal Road, Springfield, VA 22161, phone: (800) 553-6847, fax: (703) 605-6900, email: orders@ntis.fedworld.gov online ordering: http://www.ntis.gov/support/ordering.htm
Available electronically at http://www.osti.gov/bridge/
Available for a processing fee to U.S. Department of Energy and its contractors, in paper, from: U.S. Department of Energy, Office of Scientific and Technical Information, P.O. Box 62, Oak Ridge, TN 37831-0062, phone: (865 ) 576-8401, fax: (865) 576-5728, email: reports@adonis.osti.gov
Abstract
The Melt-Dilute treatment technology is being developed by the Savannah River Technology Center (SRTC) for treatment of aluminum-base spent nuclear fuel. The MD technology has applicability for treatment of 233U oxide stored in either aluminum or stainless steel cans at Oak Ridge. This technology not only reduces the risk for criticality but also reduces proliferation concerns by diluting the fissile material to less the 12% 233U and less than 20% 235U. The resulting alloy is then dry stored temporarily in road-ready canisters until ultimate disposal in a geologic repository.
Introduction
The U.S. Department of Energy has initiated a program for disposition of surplus weapons-usable fissile materials by making them inaccessible and unattractive for use in nuclear weapons. The program supports both the U.S. arms-control and nonproliferation policies. Uranium-233 is a weapons-usable material, like weapons-grade plutonium and high-enriched uranium. Oak Ridge has 233U stored in oxide form in stainless steel canisters, and these materials must be placed in safe long-term storage in a cost-effective manner1. A proposed option for treatment of this material is the Melt-Dilute (MD) technology, now under developed at Savannah River Site for aluminum-base spent nuclear fuel. The melt-dilute treatment technology program is focused on (1) the development and implementation of a treatment technology for diluting highly enriched (» 93% 235U) aluminum spent nuclear fuel to low enrichment levels (<20% 235U) and (2) qualifying the LEU Al-SNF form for geologic repository storage. These highly enriched assemblies have been irradiated to burn-up levels 30-70%. In order to reduce the enrichment of these assemblies prior to ultimate geologic repository disposal, the melt-dilute technology proposes to melt these SNF assemblies and then dilute with additions of depleted uranium. Dilution levels of < 20 % are desired. Benefits gained from this process include the following: significant volume reduction, reduced criticality potential, increased proliferation resistance, and the potential for enhanced SNF form characteristics.
The MD process for 233U disposition would involve the following: unirradiated fissile material is first melted in an induction furnace and depleted uranium is added to dilute the 233U content to acceptable levels. Additionally, aluminum would be added to control the final alloy composition. After solidification the ingot is removed from the furnace and put into a storage canister for on-site interim dry storage and eventual shipment to the geologic repository
Description of Work
The SNF melt-dilute technology option for treatment of 233U material inside storage containers is limited to metals or compounds that are soluble in molten aluminum. The purpose of the treatment is to dilute both the 233U and 235U content of the fissile material to an acceptable level for safe geologic storage and to mitigate proliferation concerns. There are three basic categories that include clean 233U, materials from the Consolidated Edison Uranium Solidification Program (CEUSP), and the light-water breeder reactor (LWBR) program. Currently only the CEUSP material is being considered for melt-dilute process. This material consists of mostly uranium oxide in stainless steel containers.
The CEUSP 233U material was created from the irradiation of HEU-thorium fuel in the Indian Point Reactor Unit I. The SNF was reprocessed with the 233U shipped in the form of a uranium-nitrate aqueous solution to ORNL. The solution was dripped into stainless steel containers and heated to form a monolith of uranium oxide that is physically bound to the container. Cadmium and gadolinium was added to the liquid mixture for criticality control and remains as oxides in the storage container. The CEUSP material is a mixture of approximately 7 wt% 233U, 58 wt% 235U and other uranium isotopes.
The CEUSP material at Oak Ridge National Laboratory is stored in 401 stainless steel canisters. The can dimension is 3.625 inches in outer diameter and is 24.75 inches long. The stainless steel can including the A36 ferro-magnetic cap plate weighs about 5957 grams. There is a total of 1043 kg of uranium with 796 kg 235U and 101 kg 233U that is currently stored and requires treatment.
The proposed method for treatment of the CEUSP material is to melt the entire stainless steel can containing the oxide monolith with sufficient aluminum to provide a composition between the eutectic composition (13.2 wt%) and 30 wt% uranium. The specific alloy composition will be determined during development of the process and will depend on variables such as crucible volume, and process temperature. Studies have shown that dilution of 233U to less than 12% and the 235U to less than 20% would render the material unsuitable for weapons use. Criticality issues are also greatly reduced at this level of isotopic dilution.
Assuming 233U dilution of 12%, the amount of aluminum and depleted uranium added to the melt on a per can basis is shown in Figure 1 as a function of 235U dilution. The alloy composition is assumed to be the eutectic. For 20% 235U dilution about 60 kg aluminum and 10 kg of depleted uranium per can is needed. The projected number of SNF canisters required for treatment of the entire CEUSP inventory is about 25 as indicated in Figure 2.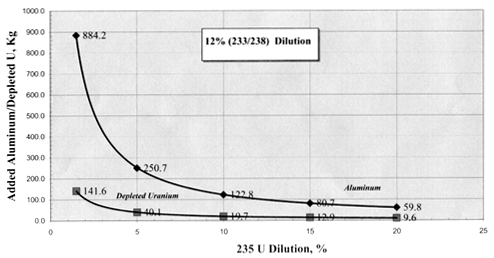 Figure 1. Added Aluminum and Depleted Uranium needed per can for eutectic composition
and fissile dilution of CEUSP material.
The iron composition of the melt is increased when the stainless steel can is melted. To evaluate the liquidus phase boundaries for the aluminum-uranium-iron system, a ternary isotherm was drawn using the Gibbs triangulation method. The isotherm at 1000 oC is shown in Figure 3.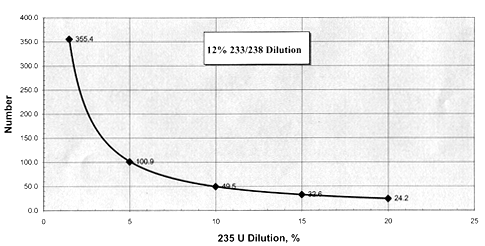 Figure 2. Number of co-disposal canister for geologic storage of CEUSP inventory, based on current canister design.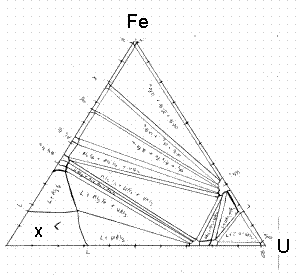 Figure 3. Aluminum-Uranium-Iron ternary at 1000 oC.
The (X) in the above figure indicates the expected alloy composition (83 wt% aluminum, 10 wt% iron, and 7 wt% uranium), and the diagram indicates a relatively large liquid region at this temperature. The phase boundaries must be verified experimentally during the development phase of the program, however, an operating temperature of 1000°C would be consistent with the intended Melt-Dilute operating temperature range.
Off gas from the melted CEUSP material is not expected to present an insurmountable problem. The gadolinium oxide will most likely remain in the melt whereas cadmium oxide is expected to be reduced and to vaporize at temperatures between 850 and 1000 oC. It is possible to condense the cadmium vapor using an off gas system which is thought to be similar to the one proposed for SNF processing. There are no other volatile elements, known at this time, in the storage cans.
Once the alloy is homogenized, it is allowed to furnace cool below the solidus temperature before removal from the furnace. The eutectic composition, if possible, should give minimum alloy segregation during the long cooling period, which may be 4-5 hours. Once cooled the ingot will be removed from the crucible and stored in a road-ready SNF canister for eventual transportation to the geologic repository where the SNF canisters will be placed inside a co-disposal overpack for final storage. The co-disposal canister will consist of the SNF canister surrounded by five DWPF glass logs. The co-disposal canister concept is shown in Figure 4. It is anticipated that the treated material can be stored using the yet to be finalized SNF acceptance criteria for geologic storage.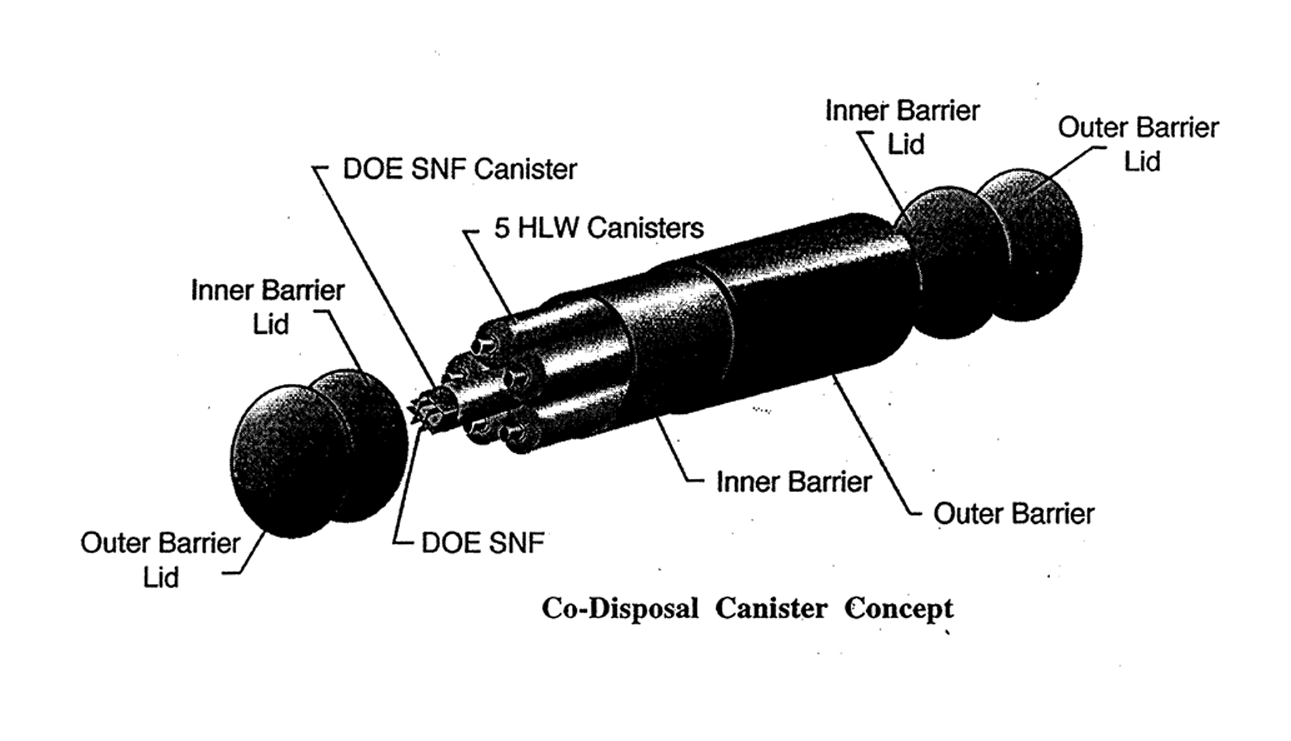 Figure 4. Co-Disposal Canister concept for geologic disposal of SNF and CEUSP Material.
Analytical Analysis Results
The configuration of the as-received material to be treated at SRS would be that of a uranium oxide monolith that is partially reacted with the internal wall of a stainless steel canister. An attractive feature of the Melt-Dilute option is that the entire package—canister and uranium oxide-- can be treated, thus requiring no de-canning step. The only potential challenge is the kinetics of dissolving the stainless steel canister. Melt studies have previously been performed concerning the dissolution of stainless steel in molten aluminum at 1100 oC 2,3. These tests indicate that up to about 20 wt% steel can be dissolved in aluminum in about 30 minutes (Figure 3).
Additionally, a further challenge is the kinetics of reduction of the uranium oxide in the melt in order to effect the dilution. Tests have been conducted at the Savannah River Technology Center to evaluate the reduction of uranium oxide (U3O8) by molten Al and Al-Ca alloys 4. Thermodynamic calculations have been performed and indicate that molten aluminum at 850-1000°C will reduce U3O8. Tests to examine the kinetics of this reaction have been performed using depleted U3O8 powder and a 5052 aluminum alloy. Results from these test show that at 850°C and 1000°C the kinetics of this reaction are quite sluggish requiring approximately twenty-four hours to go to completion (Figures 6a & 6b). Further, test were performed using an Al-Ca master alloy in hopes that the Ca addition would enhance the reduction kinetics. Tests conducted at 850°C using the Al-Ca master alloy and U3O8 powder show that U3O8 can be completed reduced and alloyed in approximately one hour (6c).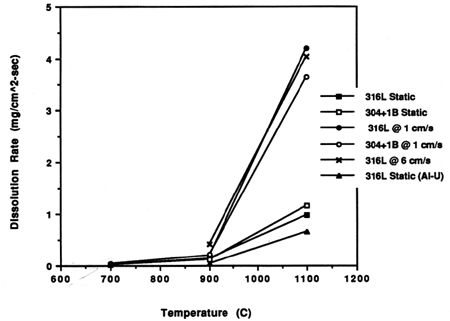 (a)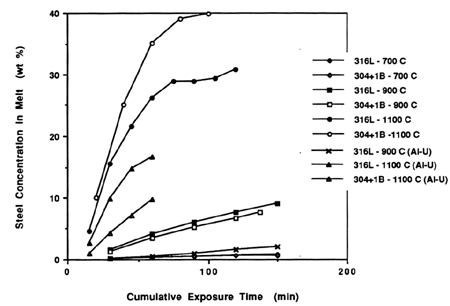 (b)
Figure 5. Stainless Steel Dissolution in molten Aluminum (adapted from Reference 2)
Two further areas for study with respect to melt dilute treatment of the 233U CEUSP materials are the behavior during melting of the gadolinium oxide and cadmium oxide neutron absorbers that were placed into the CEUSP canisters during fabrication. Analytical thermodynamic modeling of the behavior of these melt constituents has shown that if the Al-Ca master alloys is used to effect reduction of the uranium oxide the cadmium oxide (Table 1) will be reduced as well. In the case of the gadolinium oxide (Table 2) reduction will not occur. In the case of the cadmium oxide, the cadmium metal produced has the potential for being volatile at the intended treatment temperatures. Cadmium metal has a low boiling point (765°C) and thus would be expected to volatilize. Tests will be conducted to determine the amount volatilized and to design and effective filter/absorber system for trapping cadmium vapor.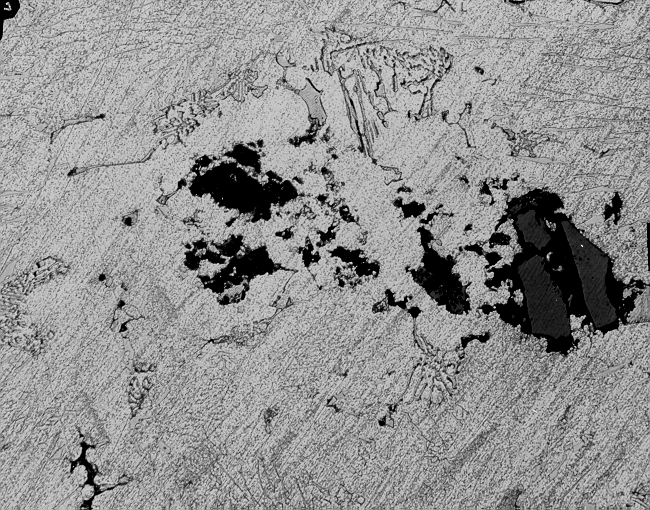 (a)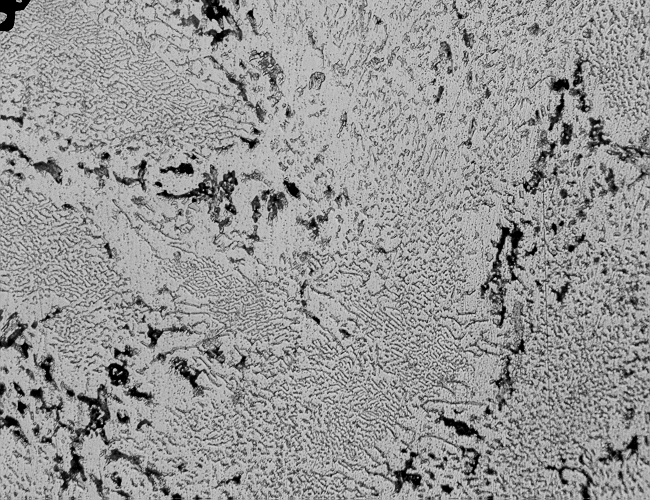 (b)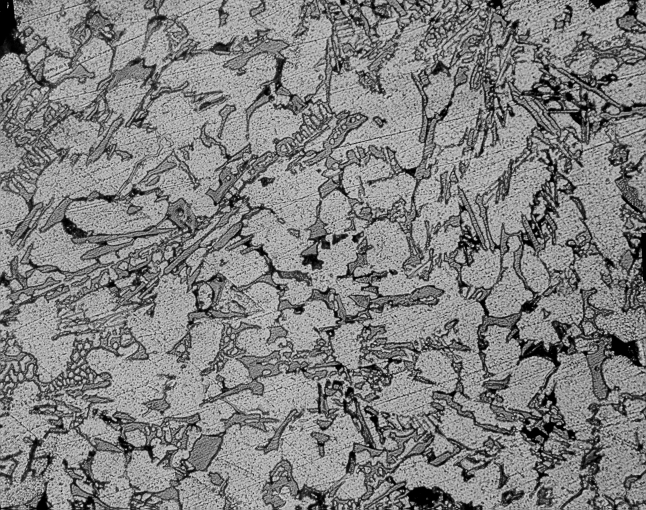 (c)
Figure 6. Reduction of U3O8by molten Al (a) Incomplete reduction at 850°C in 3 hrs,
(b) Complete reduction at 1000°C in 24 hrs, and (c) Complete reduction (Al-Ca alloy) 850°C in 1 hr.
Table 1. Reaction of CdO with an Al-Ca Alloy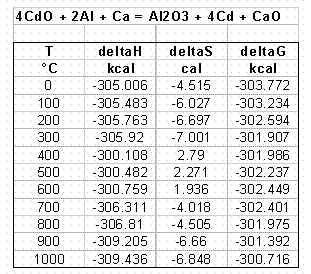 Table 2. Reaction of Gd2O3 with an Al-Ca Alloy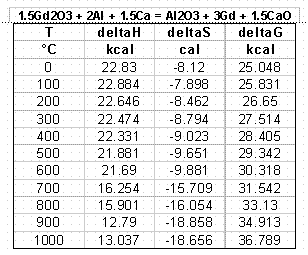 Conclusions
The melt-dilute treatment technology is an attractive option for 233U disposal because it does not require significant pre-treatment conditioning/re-packaging of the CEUSP materials. This method also offers the ability to dilute the enrichment to practically any desired level, the final wasteform will meet DOE requirement for non-proliferation, and also it allows for tailoring of the wasteform properties to ensure compliance with geologic repository requirement. A fundamental experimental program is necessary to address some issues related to the processing of 233U using the Melt-Dilute technology. However, for the most part the technology development work for demonstrating the viability of this technology can be leveraged from the existing R&D program for Al-Based spent nuclear fuels.
Acknowledgments
This work was supported by Oak Ridge National Laboratory and DOE-Materials Disposition.
References
C.W. Forsberg and A.M. Krichinsky, Strategy for the Future Use and Disposition of Uranium-233: Overview, ORNL/MD/LTR-60, 1997.
J.C. Marra, Dissolution of Stainless Steels by molten aluminum and Aluminum Alloys-—Final Report, WSRC-TR-92-543, 1992.
V.I. Dybkov, Interaction of 18Cr-10Ni Stainless Steel with liquid Aluminum, Journal of Materials Science, 25, 1990.
T. M. Adams et al, Bases for Functional Performance requirement for a Spent Nuclear Fuel Treatment and Storage Facility, WSRC-TR-98-00228, 1998.